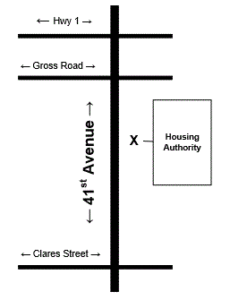 Beginning July 16, 2018 the Housing Authority will be located at:
2160 41st Avenue, Capitola, CA 95010
Phone: (831) 454-9455
Fax: (831) 469-3712
For moving purposes, our office will be cerrado Wednesday, July 11th through Friday, July 13, 2018.
Vamos a reanudar las horas regulares de operación y en nuestra nuevo ubicación en Monday, July 16, 2018.
Our Watsonville dropbox, currently located at the Watsonville Main Library will be removed effective 7/31/2018.