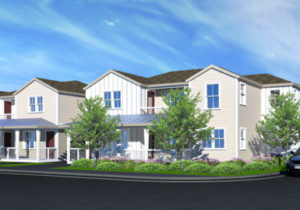 The Housing Authority of the County of Santa Cruz is pleased to announce the opening of a site-based waiting list. Pippin Orchards Apartments opens fall of 2018 and is located at 56 Atkinson Lane in Watsonville. Pippen Orchard has new affordable 1, 2, and 3 bedrooms apartments.
The site-based waiting list will be open from Monday, July 23, 2018 at 8:30 am to Tuesday, August 7, 2018 at 5 pm. The leasing office hours at 8:30 am to 5 pm, Monday through Friday. There is no advantage to submitting the pre-application packet early as a computer program will assign a random number to each application. Mailed pre-applications postmarked but not received by 8/7/18 will not be accepted. If you have any questions about applying for Pippen Orchards Apartments, please contact MidPen Housing at 831-707-2150.
At Pippen Orchard Apartments there will be both project based voucher (PBV) unit and non-project based units. In the PBV programs, assistance is tied to the unit, not the household. Households must reside in Pippin Orchards Apartments for at least one year before being potentially eligible to transfer assistance. As not all the apartments will be project based, there will be a separate waiting list for those units. Households may apply for both waiting lists.
Please contact Midpen with questions you have about Pippin Orchards Apartments: 831-707-2150.
_____________________________________________________________________________________________________________________
APARTAMENTOS DE PIPPIN ORCHARDS: APERTURA DE LA LISTA DE ESPERA EN SITIO
La Autoridad de Viviendas del Condado de Santa Cruz se complace en anunciar la apertura de una lista de espera basada en sitio. Los Apartamentos de Pippin Orchards abrirán en otoño de 2018 y están ubicados en 56 Atkinson Lane en Watsonville. Pippen Orchard tiene apartamentos nuevos y accesibles de 1, 2 y 3 habitaciones.
La lista de espera basada en sitio estará abierta desde el lunes 23 de julio de 2018 a las 8:30 a.m. hasta el martes 7 de agosto de 2018 a las 5 p.m. Las horas de oficina de arrendamiento son de 8:30 a.m. a 5 p.m., de lunes a viernes. No es ventajoso presentar el paquete de pre-solicitud anticipadamente ya que un programa de computadora asignará un número aleatorio a cada aplicación. Las pre-solicitudes enviadas por correo con sello postal pero no recibidas antes del 8/7/18 no serán aceptadas. Si tiene alguna pregunta sobre la solicitud de los Apartamentos de Pippen Orchards, comuníquese con MidPen Housing al 831-707-2150.
En los apartamentos de Pippen Orchard habrá unidades de comprobantes basados ​​en proyectos (PBV) y unidades no basadas en proyectos. En el programa PBV, la asistencia está ligada a la unidad, no a la familia. Las familias deben residir en los Apartamentos de Pippin Orchards durante al menos un año antes de ser potencialmente elegibles para transferir la asistencia. Como no todos los apartamentos estarán basados ​​en proyectos, habrá una lista de espera separada para esas unidades. Las familias pueden solicitar ambas listas de espera.
Si tiene preguntas sobre los Apartamentos de Pippin Orchards, por favor comuníquese con MidPen: 831-707-2150.
Servicios de interpretación gratuitos están disponibles. Por favor, solicite ayuda en la oficina de MidPen.
The Housing Authority of the County of Santa Cruz
2160 41st Avenue, Capitola, CA 95010
Phone/Télefono (831) 454-9455 Ÿ  TDD (831) 475-1146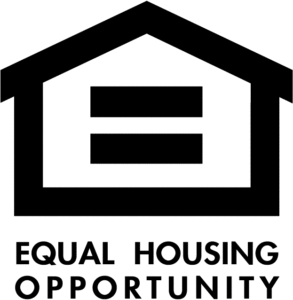 If you need assistance completing the pre-application packet,


please contact the Housing Authority Waiting List Call Center at (831) 454-5950.
Si necesita ayuda para completar el paquete de solicitud previa, comuníquese con el Centro de Información de la Lista de Espera de la Autoridad de Viviendas al (831) 454-5950.