Effective July 11, 2011 a 5:00pm, the Housing Authority closed the waiting lists for the Santa Cruz and Hollister Section 8 Housing Choice Voucher and Low Income Public Housing Programs. No new names will be added to these lists until they re-open.
Why did the Housing Authority Close the Waiting Lists

?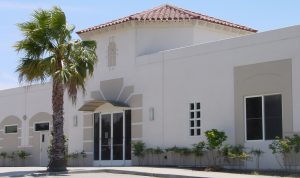 As a service to our community, the Housing Authority has maintained open waiting lists for most of the history of our agency. However, HUD does not require that we keep the waiting lists open. De hecho, most housing authorities' waiting lists are continually closed, opening only once every few years for a short window of one or two weeks.
Prior to the waiting list closure, the size of our waiting lists had increased to record numbers, with over 15,000 families waiting for Santa Cruz voucher and over 7,500 familias esperando vivienda pública. Nos llevará años agotar la lista actual de solicitantes que ya están en nuestras listas..
¿Cuánto tiempo estarán cerradas las listas de espera??
No sabemos cuánto tiempo estarán cerradas las listas de espera. La duración del cierre de la lista de espera dependerá de la velocidad a la que los participantes del programa actual abandonen el programa., y la velocidad a la que se reduce la lista de espera al cubrir esas vacantes.
¿Cómo sabré cuando se vuelvan a abrir las listas de espera??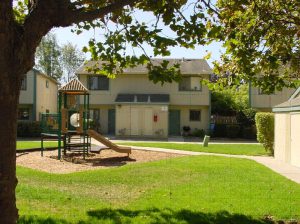 Cuando las listas de espera se vuelvan a abrir, lo anunciaremos en los periódicos locales, en nuestro sitio web, en nuestra línea telefónica de lista de espera y publicaremos la apertura en la puerta principal de nuestras oficinas. La mejor manera de mantenerse informado sobre nuestras listas de espera es visitar nuestro sitio web con frecuencia.. The opening will be announced on the main page of our website, as well as on the waiting list information section in the Housing Choice Voucher page of our website.
What if I'm already on the Waiting List

?

Si ya está en la lista de espera, you will not be impacted by the waiting list closure at all. We will continue to process all applications in the order they were received. Don't forget to keep the Housing Authority informed of any changes to your mailing address. If the Housing Authority attempts to contact you and your letter is returned as undeliverable or you do not respond by the deadline, su solicitud será cancelada.

To report changes to your address, update your record, or to confirm your placement on our waiting lists, please complete a Waiting List Status Request Form. Los formularios de solicitud de estado de lista de espera están disponibles en nuestro sitio web, o en el vestíbulo de oficina. Al recibir su formulario completo, Actualizaremos su registro y le enviaremos una confirmación por escrito de su estado en nuestras listas de espera..